Thread Rating:
Use an animal to describe your mood
I've got to go with the sloth here.
I was gonna say sloth! lol, oh well.

elephant
chimpanzee--alot of energy, jumping around, and getting no where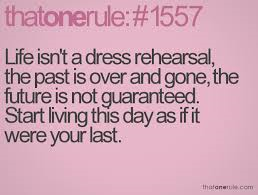 Black panther, don't feel like this often but love it.
sloth
You know what I think?
I think there's a reason for everything.
And I think that there's a plan for everyone.
And I think that God has a big plan for me.


Just not in this life.
Platypus.
"Time is a great teacher, but unfortunately it kills all its pupils." - Louis Hector Berlioz
Wolf - fighting for survival, fierce and irritable.
Turtle
right now I am tired, not wanting to move & waiting for the end...
''I watched a change, in you....it's like you never...had wings...''
Deftones
Smile with me, it's fun!!!
...
Just as sensitive a baby seal
Possibly Related Threads...
Thread
Author
Replies
Views
Last Post
Song To Describe Your Life
little_buddha
20
7,796
07-01-2019, 02:56 PM
Last Post: Blue Bob
Describe the user above with only one word
Enpatsu No Shakugan
5
430
05-08-2019, 06:52 AM
Last Post: TheSkaFish
Describe an object
Rosebolt
70
7,289
01-24-2019, 05:14 AM
Last Post: Danielle
Movie titles that describe your sex life
Limlim
100
32,807
04-19-2018, 10:30 PM
Last Post: Richard_39
Describe the person above you
Calm
992
138,238
06-15-2016, 01:51 PM
Last Post: Paraiyar
Describe the person above you.
Hector
1
1,042
01-08-2015, 03:43 PM
Last Post: MisunderstoodVacancy
Users browsing this thread: 1 Guest(s)