Thread Rating:
What is the dumbest thing you have ever done?
I once did online IQ test. It is the most dumbest thing I have ever done in my entire life.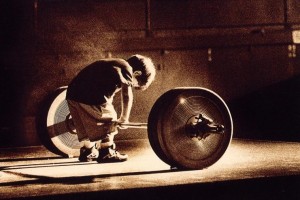 Either driving drunk or unprotected sex, not sure which is more dumb.
Talk to my ex-bf and had s*x with him.
I like cats more than human.
cheap online shopping
Hitting the accelerator when I meant to hit the brake...
06-16-2017, 01:11 AM (This post was last modified: 06-16-2017, 05:54 AM by Richard_39.)
I took unprotected chair shots to the head. I was young and stupid and figured I could be the next Mick Foley.
After the second concussion, I realized Foley is God and took time off that ended up being early retirement.
Oh shit.

By normal standards, I couldn't even... Maybe when I climbed mothers bookcase when I was young and it fell over me, or any of the three times I drove a gocart (ported from all three places), the time I poured out a garbage can in front of a gas station because they had written the wrong open times on the internet, when I traveled to america for a month to meet someone I had talked to online, the day I ate over 10 litres strawberries, or many, many more things.

By my standards (and this is something I'm really damn ashamed to admit, but I was young, dumb, stupid and everything else) it's the time I wondered if gerbils could swim, so I placed one in a vase. It was only there a few seconds, but I have felt horrible ever since. It is most likely what I'd call one of my darkest secrets, and I don't really like telling, but I do it for the poor gerbil. I want to acknowledge it.
Better hit Post before I regret it.
Are you sure we're on the right way, Yoda?
The snow angel was imperfect but so is everyone. It was there, and that is what matters. Maybe someone would see it, and smile.
Users browsing this thread: 1 Guest(s)