Thread Rating:
What Book(s) are you Reading?
The Gulag Archipelago - Aleksandr Solzhenitsyn
Been working through Bourdain's Kitchen Confidential this week. He's a fantastic storyteller.
A Freudian slip is when you say one thing but mean your mother.
the Book Thief
"From my mind to these pages

to another time and another reader's eyes,
it's amazing how I can speak to you
over time and distance.
That is the Beauty of Literature."
Secret of the Veda - Sri Aurobindo
Introduction To Tantra Sastra - Sir John Woodroffe

also:

The Transcendent Unity Of Religions - Frithjof Schuon
Murder on the Orient Express.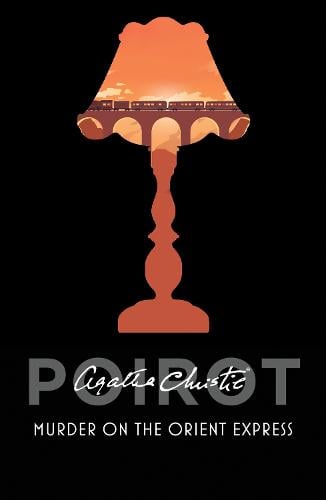 12-31-2018, 07:34 AM (This post was last modified: 12-31-2018, 07:35 AM by LostintheBardo.)
(12-31-2018, 01:11 AM)

Amelia Wrote:

(12-27-2018, 07:14 PM)

LostintheBardo Wrote: Secret of the Veda - Sri Aurobindo


Have you read Autobiography of a Yogi? I noticed the theme so thought I might suggest it. It's pretty great

I'm currently reading A Feast for Crows by George RR Martin
I haven't but I've got a version of the Bhagavad Gita by one of Yogananda's disciples Swami Kriyananda although I have recently learnt some stuff about both those two that makes me a little wary of them as well as the SRF and Ananda Church.
Empire of Blue Water by Stephen Talty about the real exploits of Captain Morgan
_____________________________________________________________
I've been thrown down run around, beaten 'til I hit the ground. Telling you right now that it's over. - Five Finger Death Punch "Lift Me Up"
Don't get discouraged, don't be afraid, we can make it through another day. Make it worth the price we pay - Triumph "Fight the Good Fight"
Decided to hold off on reading Frithjof Schuon so along with Woodroffe I'm also reading The Integral Yoga - Sri Aurobindo
Possibly Related Threads...
Thread
Author
Replies
Views
Last Post
Grab the book closest to you, turn to page 44 what does line 4 say?
Incognita
138
32,124
09-11-2018, 03:46 PM
Last Post: Blue Bob
What is the last book you bought?
Drama
48
10,718
07-24-2017, 02:34 AM
Last Post: Lonelybear
Book Suggestions
Nuke1967
5
1,670
10-19-2015, 01:08 PM
Last Post: Broken_Doll
Favorite Quote from Favorite Book
sk66rc
10
3,577
03-31-2015, 09:20 PM
Last Post: Juliet
Nonfiction Book Discussion
exasperated
18
3,874
03-04-2015, 07:58 AM
Last Post: lifestream
Tired of Reading Books I Don't Enjoy
SophiaGrace
7
2,142
01-02-2015, 11:28 AM
Last Post: Frodothelost
What was the last book you read?
annik
209
27,621
06-01-2014, 02:57 AM
Last Post: WildernessWildChild
ALL Book Club: January 2013
flaneur
5
2,166
04-08-2014, 11:52 PM
Last Post: Badjedidude
ALL Book Club: April '12
flaneur
21
4,693
12-24-2012, 08:13 AM
Last Post: annik
I need some reading reccomendations...
SophiaGrace
12
3,075
10-02-2012, 02:13 PM
Last Post: pt1171
Users browsing this thread: 1 Guest(s)