Thread Rating:
Feeling restless in a relationship
03-31-2011, 09:23 PM,
(This post was last modified: 03-31-2011, 09:33 PM by ThePsychologist.)
ThePsychologist
Junior Member


Posts: 43
Threads: 15
Joined: Jan 2010
Reputation: 0
Feeling restless in a relationship
Hey again!

I have another question for the fine folks of A Lonely Life.

I'm in a relationship for 4 months now with my GF. We've had a few little fights about silly things. But I do feel very happy with her and I think she feels very happy with me.

But lately, I feel very restless. I don't know what it is or where it comes from, but somehow I get the feeling of dread. Now that we are in a relationship, I get feelings I never felt before or thought I would have. I'm not just talking about love. I'm talking about over-interpeting things yet taking it seriously.
I never thought I would get to this point and I would laugh when I saw other people do this, but now here I am, doing the exact same thing.

I'll give you an example:

Every Monday we would go to the library and study there together. Now the last two weeks she cancelled this and wanted to go home and work there instead.
Or we would go to the cinema every week on a friday, but this week she cancelled that aswell (with what seems a valid reason).
Or that she is talking about her ex of a few years ago. That it makes me think she somehow wish he was still around while she is just talking about something mundane...

The point I'm trying to make is that I am somehow distrusting and doubting these actions of her. As if she is trying to see me not that much each week, but long enough to keep it interesting. And I find it absolutely weird that I am having these feelings. In the past if this was happenning, but then with just a friend, I would not mind at all and have no second thoughts about it. But now that I have this with my GF, I am somehow doubting it all and even go as far as thinking why she is "ducking me". I think this is all in my head and that being in a relationship somehow makes me a bit crazy and restless.

Perhaps that's what love does to the mind? I hope I can get rid of this because I think each partner having their own respective freedom, doing things that feels right to them, without having always to account for that decision towards the other partner, is very very important in a relationship.

Do you get what I am trying to say? I almost feel like some kind of stalker...

I am normally Never like this and I am just feeling very confused.

We only see each other 2 times each week so I guess I have to much time to over-think and over-analyse on silly things.

What do you guys think? Did you have the same? This is my first relationship, this is her 2nd and she is much more experienced. Perhaps she had the same with her first boyfriend, but I don't want to show these thoughts I am having about her. Perhaps she would think I am still very much immature in relationships.


03-31-2011, 09:41 PM,
Kenny
Guilty until proven innocent.


Posts: 352
Threads: 31
Joined: Mar 2011
Reputation: 12
RE: Feeling restless in a relationship
See each other no more than twice per week.

Talk no more than three times per week.

Try to be the one who ends the conversation.

Have hobbies, interests and other things that you want/need to do during the times you aren't with her.

Make sure that both of you know what you are expecting out of the relationship. Four months is not a long time, as a matter of fact, the two of you should still just be having fun and enjoying each other's company.

However most people start heading toward these increasingly serious, exclusive relationships early on without ever even discussing it. Have either of you even discussed the TOPIC of being exclusive? How about the topic of intentions? How about expectations?

If you two don't discuss these things, you will both feel like you are engaged to be married in some sort of weird undefined and bizarre relationship.

The awkwardness that you are feeling is a result of a lack of clear agreement between the two of you about what is actually going on, what to expect from one another, what to expect from the relationship and what your hopes/goals are in this thing! Trust me. Once you two hash that out, you can get back to just enjoying one another.
- Great spirits have always encountered violent opposition from mediocre minds. - Albert Einstein

- Courage is not the absence of fear, but rather the determination that something is more important than fear. - Ambrose Redmoon

- Profanity is the last resort of the uncreative mind. - Some smart guy

03-31-2011, 11:52 PM,
Sci-Fi
Watcher


Posts: 11,498
Threads: 67
Joined: Dec 2010
Reputation: 118
RE: Feeling restless in a relationship
Phew yeah, that's a lot for a new relationship. Don't over analyze, that's the worst thing you can do, but don't let your guard down either. Kenny has some very good questions, have you talked about what you both are looking for in your relationship at this phase? It's good to know where each of you stand. This being your first though don't set your expectations to high, get her to tell you what she's looking for, seeing as she's been in a relationship before. There's two of you though, remember that, don't just go with what she wants let her know what you want too. Find a middle ground that you can both work towards.
_______________________________________________________________________
Sickos never scare me. Least they're committed.
Never Give Up! Never Surrender!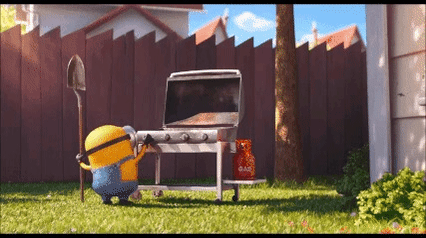 04-01-2011, 03:25 AM,
jales
Posting Freak


Posts: 1,170
Threads: 55
Joined: Apr 2007
Reputation: 35
RE: Feeling restless in a relationship
I dont think that she will think that you are immature, on the contrary you seem quite mature. But I do think that you should feel comfortable enough with her to share these thoughts with her. Your thoughts are natural and normal, and what kenny & sci-fi said makes sense.

I think you should tell her how you feel Remember: as long as you are being honest(about stuff like this) you are not doing anything wrong relationship wise. The worst a person can do is reject you for being you, and if they do then they clearly were not right for you.
04-01-2011, 04:47 AM,
I'm Fine
Senior Member


Posts: 397
Threads: 1
Joined: Mar 2011
Reputation: 6
RE: Feeling restless in a relationship
Sometimes a woman will take a step back in relationship because they're trying to work out how they feel about the other person. Sometimes it's because they want to see if you'll follow - show them that you're disappointed that you don't get to see them as much and that you miss them. They're trying to gauge how much you feel for them. These are just my personal observations and I could be horribly wrong but it's something to think about, I think (although feel free to completely ignore me).

Basically I agree with what the posters before have said - talk to her. Let her know how you feel. Only then can you get an idea of why she's doing it and how things are likely to proceed.

Good luck.
I'm an Optimistic Pessimist. I'm absolutely POSITIVE that it's all going to go horribly wrong...
Marge:
I'm not afraid
Grampa:
Then you're not paying close enough attention
(from episode entitled 'Strong Arms of the Ma')
04-01-2011, 07:24 AM,
(This post was last modified: 04-01-2011, 07:40 AM by Lonesome Crow.)
RE: Feeling restless in a relationship
Ive been in LT relationships before..Im talking about over a decade raising family N stuff like that.

Too much of anything is not too good. Its normal or ok to step back a little bit.
Change things up a bit...just hanging N studying is cool N all...maybe its becoming dull.
Maybe try other romance ideas to keep the fire burning N alive.

I recently got back with my HS sweetheart. Were totally in love @ the moment.
Lastnight we went out on the town...different bars or night clubs..dancing etc.
We both had a great time. We also been on a sort of road trip (moving) its an adventure.
Were totally in bonding mode @ the moment. Our plans is to get married and be together forever,
so theres gonna be alot of things thats going to get between us...such as work, family..etc
I tell her I love her every chance I get, n keeping the fire burning.

Dont know if ur having sex yet...maybe she wanted to go hang out @ home becuz U all can have sex?

My sweatheart N I are very sexually active. Making love to just straight up give it all you got.
We even went parking....made out N had sex in the car as if were teenagers again..all part of the love N romance.

Dont forget the candies or flowers...you gatta keep on doing it.
Possibly Related Threads...
Thread
Author
Replies
Views
Last Post
Feeling upset, angry and depressed - girl I've met yesterday not interested in me
GrayAndLonesome
22
943
09-26-2016, 10:15 AM
Last Post: Menorahman
A possible explanation why some people feel they need to be in a relationship.
Alonewith2cats
28
3,977
08-13-2016, 04:48 AM
Last Post: GrayAndLonesome
Feeling defeated
wadokai
12
444
08-13-2016, 04:44 AM
Last Post: GrayAndLonesome
Feeling dangerously close to feeling good about yourself? Try online dating.
insomniac779
24
3,601
07-15-2016, 06:09 PM
Last Post: GrayAndLonesome
Can men be faithfull in a long relationship?
mauthecat
27
1,461
06-21-2016, 12:47 AM
Last Post: Alone By Faults
I think I figured out why I want a relationship
MentatsGhoul
7
613
06-18-2016, 05:20 PM
Last Post: handheart
Women discuss relationship red flags
Digitales
39
2,561
04-18-2016, 10:07 PM
Last Post: Paraiyar
Just saw my ex came away feeling like shit
Everydaystruggle33
13
946
04-12-2016, 02:15 PM
Last Post: Menorahman
The dumbest reason to end a relationship of 1-5+ years.
AnonymousMe
68
2,985
04-07-2016, 01:00 AM
Last Post: handheart
Finding a relationship when people don't give you a chance
MentatsGhoul
29
2,070
04-07-2016, 12:54 AM
Last Post: handheart
Users browsing this thread: 1 Guest(s)